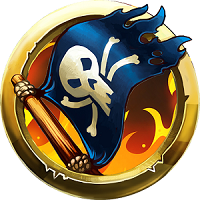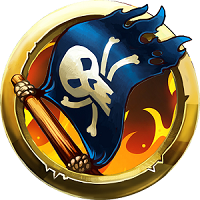 Age of Wind 3 is a game that sets you sailing around the Caribbean with Captain White Jack and Orlando. You get to make stops at places such as Jamaica, Port Royal, and Port Antigua. Each port has a market, tavern, and dock. The game is developed by Deemedya.
What we like about "Age of Wind 3":
It is a fun laid-back game that makes you wanting to play more. You can build your fleet at the shipyard. You can start by building the small or cheaper ships and upgrade them using gold and trophies. In addition to the missions, you can sail to the skull and crossbones flags and fight enemies for their goods. There are also ships with country flags that you can fight. After your fights you can make your way to a port to replenish your rum and crew.
The tavern is the place you get the crew and have a choice at playing two games. The "Knife Game" has you touch lit up areas around the fingers of a hand. If you miss and stab the hand, then you get to hear the guy's cries of agony. The other game is "Roll the dice". You roll the dice for a chance at winning. If you do not want to play alone, you can use multi-player to battle or duel with friends or random players. With multi-player you can also invite people to play with you. There is also an area that can be unlocked with a secret level.
What we don't like about "Age of Wind 3":
When we were playing we found that every time my phone went to the lock screen while still in the game and then returned to it, an Ad was shown. You can remove the ads by purchasing gold or trophies from within the app. Picking out a new ship can be fun, but the wait times for the ship to be completed can be too long.
Our first ship's wait time was about 24 minutes and the wait times go up from there. You can use trophies to help speed up the process. If you do not have any trophies, you can buy more at the app store or you could wait it out. The tavern game's minimum bet is 1,000 gold. If you do not have enough gold, it will prompt you to buy more.
[huge_it_slider id="15″]
Our Conclusion:
All in all this is a fun game to play with friends, random people, or solo. The missions are interesting enough to keep you wanting to play more. The sea battles urge you to keep trying even if you have to surrender. If I could I would remove the build times of the ships or reduce the need for gold or trophies. I would also reduce the minimum bet amount on the tavern games.