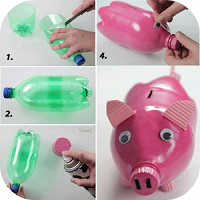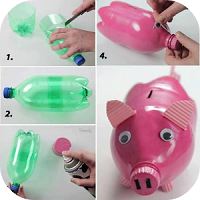 Amazing DIY crafts can be made with plastic bottles using this app which is developed by Laland. Even though a lot of such ideas can be found online, this app is really helpful because it saves you the time to search online. When you are free, just start doing something with whats available at home.
This app is great helping app for craft teachers too. This DIY app contains variety of crafts that can be done using plastic bottles as base. The ideas vary from simple to complex, but doing is somewhat easy because of the prefect instructions available.
Kids love to make such things. It is better than playing some endless running games on mobiles/tablets. This is a physical work, and also at the meantime helps develop creativity too.
[huge_it_slider id="16″]
You will receive notification when new project are available. You can show your finished project to let other get inspire. You can even upload your own project to let others try.
As the app uses lot of photos, better use a good data connection or WiFi to download new projects.
As usual you can share the projects or your results to various social media.