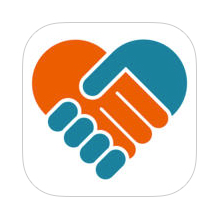 We all want to keep in close contact with our family and friends, and nobody wants to cause offence by being unavailable to talk when someone we care about needs us. Nor does anyone enjoy making an enthusiastic call only to find that the other person is busy, in an important meeting, or in a crowded noisy environment and he or she cannot hear us. The Insyda app is designed to help you avoid situations like these. It enhances your social networking, by allowing you to share information with your family about where you are, what you are doing and if you are free to take a call.
You can use the Insyda app to send an instant message to your family member, to tell them you are free to chat. Conversely, you might receive a status update that tells you your friend is busy, and cannot take a call right now. If that is the case, you can send a "trigger", so that the other person knows that you wish to speak with them, and allowing them to call you back when the time and conditions are right for them to do so.
Insyda uses Geofence technology to track your location. This is a great tool if for instance, you wish to know the whereabouts of your teenagers, or you want your family see your progress when you are making a journey, so that they can estimate the time of your arrival home. All of the status information shown on Insyda is encrypted, so you do not need to worry about the information being in the wrong hands. The only downside to this service is that using a GPS operation, which will keep running along in the background, can mean that your phone battery will need charging more frequently.
The background noise detector is an excellent tool, as it reads the noise levels in your surroundings, wherever you happen to be, and if the sound environment is too loud for you to take a call comfortably, then this information will be visible to your friends and family on your Insyda network. No more annoying calls where you are shouting at each other down the phone to be heard.
My favourite thing about this app is that I never have to feel bad about telling people I am too busy to talk or about not having enough time to update people regarding my whereabouts when I am travelling. All my family need to do is click a button and get a status report on my whereabouts, my activity, the background noise levels where I am and whether or not I am free to take a call.
This is ideal for communicating with your teens in a way that doesn't embarrass them! No teenager wants their mum calling when they are spending time with their friends. However, you can see exactly where they are, and send them an alert that tells them that you wish to speak with them as soon as they are free. They will appreciate this! As for privacy, you have complete control of the settings with Insyda, so you can decide who in your network sees your information.
Insyda is available to download for iOS devices such as the IPhone, the IPod Touch and the IPad, and requires iOS 8.0 or later.