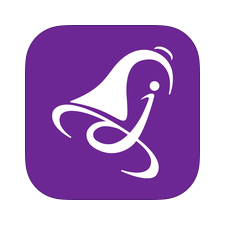 Jinglay is definitely what I would consider a unique app. The concept is good, it is a little confusing at first, but easy to get the hang of, however, such is the case with many apps. The app lets you connect to youtube as well as SoundCloud, allowing you to search through their databases for songs to make a 15-second jingle of. This jingle can then be shared and seen by your followers. Now to be specific, I will list specific pros and cons, beginning with the pros:-The app's interface is smooth, and despite the fact that the app is slightly confusing at first, it is easy to figure out and will not take long to do so.-After playing one 15 second jingle, the app will continue to play the following jingles until the user pauses the audio. This makes it a great way to discover new songs or even short audio clips of popular speeches. -A significant pro is the ability to connect to youtube and SoundCloud. From what I have seen, generally other apps will have limited audio to choose from or the music must be uploaded from your personal music library. Since this isn't the case with Jinglay, users have a much wider variety of music to share.-This app is very community-based, which is nice. People like and comment on others jingles fairly frequently,
Of course, nothing is perfect, so I am obligated to mention the cons as well.-From what I have seen, the app doesn't have a way to search for a specific type of music via search bar, which is a little disappointing, as it leaves the user at the mercy of what shows up in their feed (however, there is a decent variety).-There are a variety of topics such as religion, fun, opinions, etc. (9 topics in total) However, again the search process isn't exactly streamlined. For people looking for music specifically, having a list of some basic genres would be helpful in that endeavor.
[huge_it_slider id="91″]
My impression of this app is good overall. One can not expect as much from a small app as they would a widespread, extremely popular app with millions and millions of downloads, so I won't do that. For the fact the app was created one month ago (12/8/15), I would say it has a lot of potential. Since the app seems to be trying to promote community and the sharing of common interests, I believe that would be even easier to achieve with a private messaging system, with the ability to create group chats. All in all, with a little bit of work to add the ability to search through jingles with a search bar, a private messaging system, and maybe even a short tutorial, I find that this app would be great for just about anyone with a love speeches, music, and more. If I were to rate this app, I would give it at least 4/5 stars. It truly has a great concept and with a little more development, it would be an app I would actively recommend to friends and family.