In appstimes.in, we are happy to present a list of useful apps. Check them add your comments
How to Tie a Tie (for iOS)
Y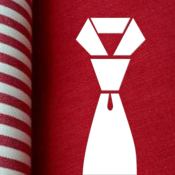 our wife is not at home, or you're on a business trip and don't know how to Tie your Tie?
"How to Tie a Tie" gives you 12 knots you should know, talking to business partners, or clients to show that you're really professional.
Or you just want to wow women?
This APP guides you into the secrets of Tie knots, with illustrations to each step. You just need a tie and some practice to use these easy to learn knots. Start over today and become a real gentleman!




---
Surabi Bullion (for iOS)
Surabi Bullion App brings you real-time streaming rates for Gold Bullion, Indian Stock Market NSE, BSE and Currency value USD vs INR.
Surabi Bullion App provides you to set your customised rate for alert. When the market reaches the rate you set, you will be notified through SMS.
You can send your feedback, enquiry on the support page.



---
PlayerXtreme Media Player
PlayerXtreme is a video player worthy of the elegant iPad. With PlayerXtreme you can watch your movies on the go from anywhere even if they're in any format even if they don't normally play or even sync with your iPhone! Download PlayerXtreme & start transferring & watching your favorite movies without conversion!
PlayerXtreme is able to run files in almost any video format. It has currently the following formats covered:
3gp, asf, avi, divx, dv, dat, flv, gxf, m2p, m2ts, m2v, m4v, mkv, moov, mov, mp4, mpeg, mpeg1, mpeg2, mpeg4, mpg, mpv, mt2s, mts, mxf, ogm, ogv, ps, qt, rm, rmvb, ts, vob, webm, wm, wmv



---
MP3 Chopper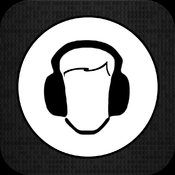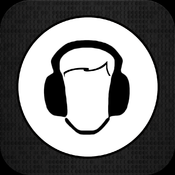 MP3 Chopper has proven to be the absolute most user friendly ringtone maker and/or editor in the world of music apps. Our intuitive user interface provides you with the capabilities to make your own custom ringtones by simple editing the MP3 songs which are already stored on your device. For FREE! For a cool effect, you can cut, chop and edit any of your songs to be exactly how you want it to play when you get a call.
•Use it on your iPad, iPhone, or youre any iOS device
•Share your ringtones via Twitter, email, Instagram
•Message your designer voice – your collage of songs, beats and tone alerts – with our unlimited messaging feature
Not only can you personalize your MP3's to use as your ringtones, but you can create and assign these custom tones to your contacts individually. A unique sound for each one of your contacts can help you differentiate between who's calling in a fun, expressive way.
Another great way to utilize MP3 Chopper to its full potential is to make your own notifications as well as alarm. You can customize your calls, text messages, picture messages, Twitter and Facebook notifications, and even the sound that your alarm plays to wake you up in the morning!
---
Desi Calendar
T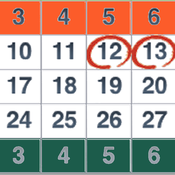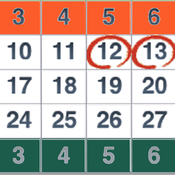 he best Calendar app for tracking Indian festivals. It also provides information and education about each of the festivals.
What's Included
– Calendar view with festival dates specially marked
– Month based calendar view with festival list view on the bottom half
– Easy on the eyes each festival listed with its own icon
– View festivals in list view tab
– Festival listed month wise or sorted alphabetically
– Listen and read popular Aartis
– Diwali, Republic Day and Gandhi Jayanti Festival quiz to test your knowledge. It also provides a means to understand the meaning and significance of Diwali.
– Amavasya (No Moon) and purnima (Full Moon) listed for each month




---
Dashlane Password Manager & Secure Digital Wallet
Dashlane makes it easy to keep track of passwords and personal info that you use across the web. Eliminate typing on tiny keyboards with auto-login and form autofill. Generate strong passwords. Access your data at home, at work, or anywhere in between.
SECURITY FEATURES
– Protect your data with AES-256 encryption – the industry's leading standard
– Only you have access to your data – there is no record of your Master Password anywhere
– Choose where your data is stored: local-only, or synced and backed up to the cloud with Dashlane Premium (available via in-app purchase)
– Use Touch ID to log in to Dashlane with your fingerprint
PASSWORD MANAGER
– Automatically create and save new passwords as you browse
– Auto-login to your accounts using our Safari extension
– Auto-login and fill forms in our partner apps
– Easily copy/paste passwords to all your apps
– Encrypted secure notes for other private information
– Get security breach alerts for your logins and passwords




---
IMAIOS e-Anatomy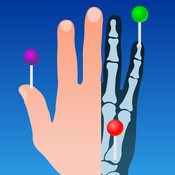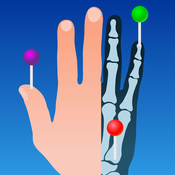 IMAIOS e-Anatomy is an atlas of human anatomy for physicians, radiologists, medical students and radiographers. Try before you buy: visualize more than 8,500 medical and anatomical images for free before subscribing and gaining access to our medical labels.
e-Anatomy is based on the award-winning IMAIOS e-Anatomy online atlas. e-Anatomy allows you to carry around the most complete reference of human anatomy on your iPad, iPhone or iPod touch.
e-Anatomy has over 375,000 anatomic structures and more than 5,400 translated medical labels. Modules are split into three corporal groups: Head & Neck, Thorax Abdomen & Pelvis and Musculoskeletal. Our modules cover five image modalities: CT, MRI, Radiographs, Anatomic Diagrams and Nuclear images. Some example module titles are: Petrous bone CT, Face CT, Spinal Cord Diagrams, CT lymph nodes for oncology, Coronary CT and Diagrams, Pelvis MRI and more!
Features:
– Scroll through image sets by dragging your finger
– Pinch to zoom and pan images
– Show & hide anatomic labels by category or group
– Locate anatomic structures by search inside each module
– Multiple screen orientations
– Ability to change atlas language at the touch of a button




---
Ayurvedica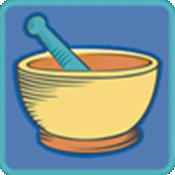 This is herbs listing app which lists useful herbs list for disease. Many herbs listed in this app is also useful for fitness. The app also contains Ayurvedic, Ayurveda, medical, Ayurvedica, herbs, shrubs, leaves, herbs & shrubs and descriptions.
"The knowledge of life or the science of life"
This application is very useful for your life and fitness.It contains useful herbs and its beneficial.App gives details of each herbs and how its useful.The nutrition in the herbs and how its useful for treatment.
For each disease there are Useful herbs in every category.