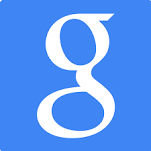 In a major restructuring of the technology giant Google, its co-founder Larry Page has announced that India-born Sundar Pichai will be new CEO, Google. Even prime minister of India, Mr. Narendra Modi could not resist from tweeting a congratulatory message for Sundar Pichai. Professors, Support Staff and students of IIT Kharagpur are in jubilant mood upon hearing the news. Sundar Picahi was previously headed Product and Engineering of Google's Internet businesses. He hails from Tamil Nadu, India. He hold a master degree from reputed Standford University. He also got an MBA degree from the University of Pennsylvania's Wharton School.
Sundar Pichai is excited about his new role. Larry page, outgoing CEO of Google and Sergey were excited to see how he was performing for last few months, before fixing him for this role. Larry announced that formation of a new umbrella firm Alphabet, which he is going to be the CEO, is a reason of slimming of Google and new leadership.
Wishes are pouring in for Sundar Pichai from everyone. Satya Nadella, Chairman, Microsoft and Nikesh Arora, President, SoftBank were the first ones to congratulate him. He and lot of India born talents are taking over highest and important positions in top companies in recent times. This gives much confidence and moral boost for many talents in India.
Larry page added that this revision helps him to focus on his new aspirations. This change frees up his time for Alphabet and also puts Google in the able hands of Sundar Pichai. He also said that he will continue to offer support for the new CEO and Google, just like he is doing earlier.