Microsoft has introduced new Surface 3 tablet featuring Intel's latest low power consuming Atom X7 1.6GHz quad-core processor. The new tablet gives nice competition to its expensive sibling Surface 3 Pro & Apple's iPad. Surface 3 has all the features its Pro version has except it aimed at casual users who need a convertable for basic computing like email/internet access, use Photoshop essentials or play songs with iTunes. This new tablet is awesome for its price & even for its performance.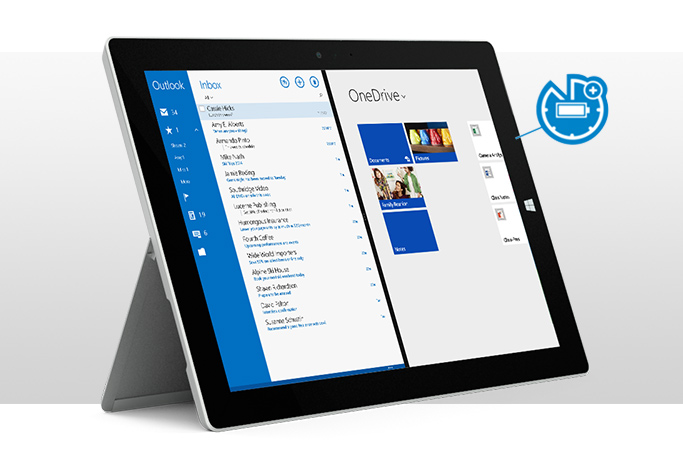 Surface 3 is completely fanless which currently runs full fledged Windows 8.1 and ready for Windows 10. It features a 10.8″ display with full HD resolution. By default it comes with a kickstand that helps the tablet to be accessed in three different positions. You will also get 1 year free Office 365 personal edition. The battery in this tablet may last up to 10 hours. Others features of the tablet includes a USB 3.0 port, a mini Display port, Micro-SD card reader, standard headphone jack & micro USB charging port.
Surface 3 has the power & style so that you can take anywhere with you. With a autofocus 8MP rear camera, you can click wonderful pictures, or record videos on your meetings or classrooms, while the front 3.5 MP camera can do Skype calls.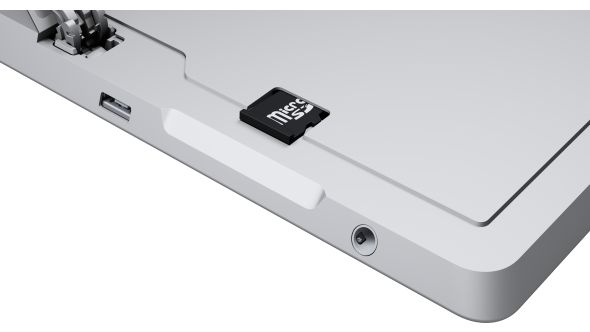 With the attachable keyboard-cover, you can covert it into a laptop. The cover is magnetic and attaches just like that to the tablet. It has back-lit keys which is helpful in low light conditions. And the track-pad in the keyboard supports two-finger scrolling and other standard gestures.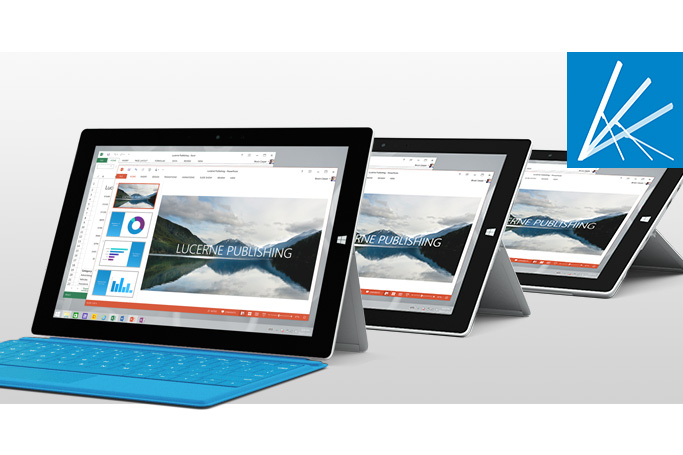 And with Surface 6 pen, take notes with your handwriting.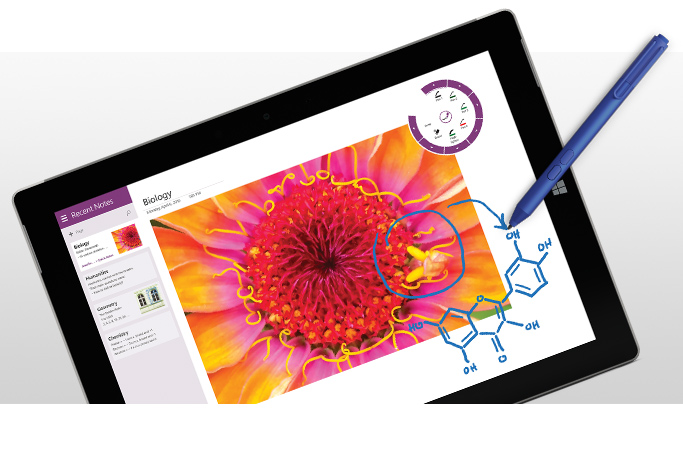 The Microsoft Surface 3 costs £419 with 64GB of storage and 2GB of RAM, or £499 with 128GB of storage and 4GB of RAM, available from 7 May.