When I'm excited about new mobile app releases, I usually end up sharing my passionate app discoveries in the form of analysis. So when I heard about the Veereo app developed by Insurmountable Smart Guy, Inc., I was immediately intrigued because I'm a fan of this app with various app features.
Veereo is the most recent and innovative platform for unsigned musicians. It is the only all-in-one multimedia entertainment platform geared toward music artists looking to establish themselves and expand their fan base through competitions, collaborations, and live streaming performances.
It has been stated that YouTube is so overrun with uploaded videos that standing out is nearly impossible. Tik Tok and Triller enable you to rapidly gain followers. SoundCloud only empowers the artist to share their work as audio tracks.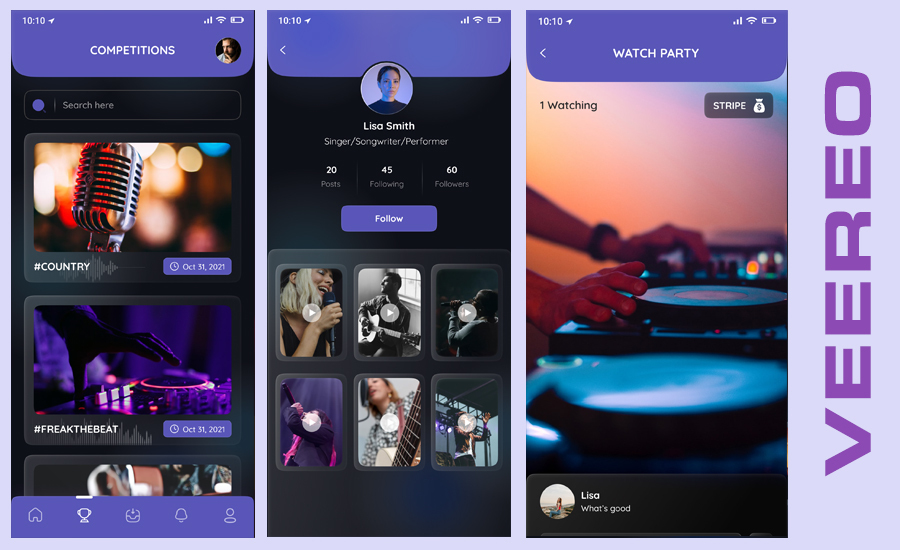 7 Startling Facts about Veereo That You Never Knew
Veereo is the first multimedia platform on the market to offer live, virtual competitions.
Stream live music performances so that users/artists can watch, vote, comment, and share.
Livestream and pre-recorded performances can be uploaded.
Vote, comment, and share the videos of your favourite artists. It is simple to find artists with whom to collaborate.
Share your music with the world by performing on the massive Veereo stage.
Enter contests, upload music performances, and book gigs to generate interest in your music.
The best part is that you can do more of what you enjoy without leaving your house.
TikTok, YouTube, Triller, SoundCloud, and other video-sharing platforms have been studied, and they are currently just that—video-sharing platforms. In contrast, Veereo is a multimedia platform. Veereo will allow artists to receive direct payment for live stream performances and competitions. Furthermore, their platform makes it easier for artists to find collaborators who fit them well.
So if you are an unsigned artist who feels restricted by today's most reputed video-sharing platforms? Then download Veereo and join a community of musicians looking to get their music heard and make connections.
Final Say
I strongly recommend the Veereo app developed by Insurmountable Smart Guy, Inc.; if you are looking for distinctive and unique features, you will enjoy what the Veereo app has to offer.