First day of this year's highly anticipated Apple's WWDC has taken place at San Francisco, Moscone center. Apple fans will be expecting updates for iOS, OS X and the Apple watch although it will likely have a developer focus.
Apple will definitely highlight an update for the 9th version of iOS with enhanced performance, stability, and security. Reports suggest it might be similar to OS X Snow Leopard providing general consistency and quality user experience to appease its fans. Apple is likely to introduce new abilities and apps for iOS 9 with its new iPhone launch set to be in September.
Apple is reportedly planning to introduce a new dedicated 'Home' app to manage HomeKit-enabled devices. This app will arrange them in virtual rooms for easy batch control and provide guidance in setting up HomeKit and its accessories providing a user friendly experience.
Reports have also suggested a new feature, Proactive, that combines both Siri and Spotlight. Proactive will replace Spotlight from the pull down screen providing search functions and info from Contacts, Apps, and Maps which will be auto-populated according to contextual cues from your phone. Proactive will introduce new developer hooks for Siri to contribute and populate the screens. Proactive is under development and we might not see it in WWDC 2015 unless its finished.
Apple Maps is reported to be getting Transit directions after it acquired Embark and HopStop, two public popular transit apps.This could be very useful especially with an Apple Watch which is bad news for third-party providers of this service.
A new desktop OS might be featured at WWDC 2015 with a new Control Center panel providing fast access to features similar to those found in iOS by swiping up from bottom. Little has been reported of the new version desktop OS so this will be a key area to watch.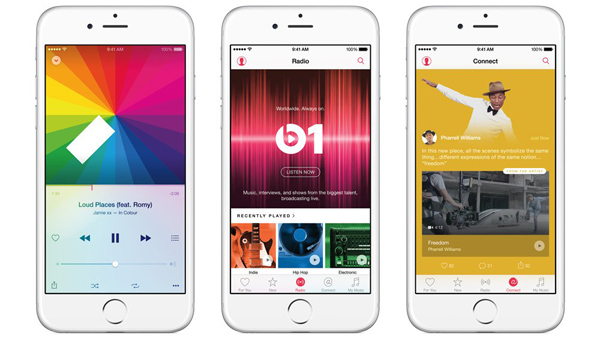 Rumors have it that Apple will unveil a new streaming music service to rival Spotify. It might be based on Apple's acquisition of Beats. iTunes Radio is also rumored to receive an update with inclusion of human hosted and curated stations.
Apple Watch will offer developers ability to create apps that on it instead of those that just run on iPhone and beam via Bluetooth. They will also be given access to sensors. An Apple TV update doesn't seem likely to feature in this year's WWDC.