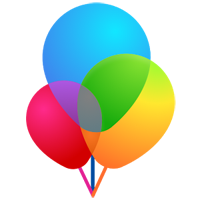 Facebook has taken a leap further to solidify its base as most used social network by launching a new app called Moments. This app enables the Facebook users to share their photos privately; a feature which was not so well established before. Moments app uses facial recognition technology making it possible for users to share photos with specific friends the users may wish to. This app also enables its users to make compilations of their best photos and as well synchronous them to their favorite music. The customized photos can then be quickly shared with friends.
Facebook Moments app enables phone users' to group their photos based on when the photos were taken. To give a more gorgeous feel when using this app; Facebook Moments also tell which friends are on the photo in case the photo was taken in a group. This is made possible by Facebook's use of facial recognition technology; a rapidly growing tool when it comes social media enhancements.
Many experts will however question Facebook's motive behind its Facebook Moments. Social media is ever on the rise with new users preferring to use other emerging sites over Facebook. Facebook aims to establish its solid ground as the leading social media network.
Other well known social media platforms have already developed similar apps and the result has been tremendously positive. Such platforms have experienced rapid growth a factor which off course has put Facebook on the alert to enhance its user experience. With this, there is need to improve the users experience when it comes to using the social media giant. With this latest creation from Facebook Creative Lab; Facebook Moments app aims at solidifying the already existing user numbers as well as attracts lots of other users.
Facebook Moments app is available for download on some of the most widely used platforms like Android and iOS.
Update: Read our review of Facebook Moments here.