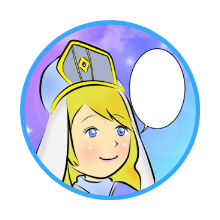 Are you using android phone or any other android device? Here we come up with new application specifically designed for android users. If you are having some bore time and really want to have some awesome time you must go to the Google store and install this app. It is just a fun and way to pass time in an amazing way. This application is designed by Nama. Developers gave it small name of Nama photography.
The thing you must have in your phone is just a camera which this app will use to give you bunch of entertainment and yes your phone must have operating system of android. As far as its design is concerned it satisfies needs of fun and also a good contribution toward learning of children. Not only children but also young can use it in spare time and relax their mind after doing much work of daily routine. 
The best thing you will experience about this application is its easy and user friendly use. There is no rocket science literally. You don't need to learn about much before using it. You just open this application and start using without even thinking. You can say it is fun. There are other apps in market which are entertainment and are of game type, and after passing fewer levels, you either have to pay or spent lots of time in getting some more points by passing again previously passed level. Although it's an entertainment but category of this app is not game, it's easy going and you can go as far as you want with this. 
Clairvoyant CAKKHU is application which tells you what is reflected in the photography. In this app Ms. CAKKHU is a character that is an artificial intelligence and tells you what is there in photo or of which object the photo has been taken off. It has huge memory but in case Ms. CAKKHU is unable to tell and name the object or it makes a mistake, you just have to click on "no" and after this the blank appears on the screen and ask what the object was? You just write the name of object and submit it to the app and it is stored in application's memory. After this, camera again appears and same process continues. It is something you can give to your child and after taking images, he will learn about the object names and able to enter the names if Ms. CAKKHU gets wrong
As far as its specifications are concerned, this app is android app but before installing it you should also keep it in mind that your android version should be supported for this app. If version is old, you will not be able to use it. You must have 4.0 version or latest than this. Its current version is 1.0 and yes you must have spare space of 44M before its installing, as the app size is 44M. Last update was made on 9th of June 2016. As it is new app, till now only 1 to 5 people have installed it.