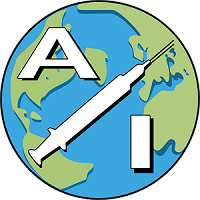 Dr. Roger Stadra, knows the importance of "hitting the bull's eye" when it comes to injections. With his two decade long experience, he came up with an app called "ArtofInjections" which aids newbie doctors to professionals to master the art of injections. If an injection is given correctly, it will be most effective. So the author has included videos of his real-time patients, so the users can understand easily.
So why the app is named "ArtofInjections"? Even though a doctor require good knowledge in Anatomy & Physiology, the execution is most important in the technique. So he called it an art. This app will help you become a master of injection therapy. Cortisone injections are without a doubt the most effective treatment for localized inflammatory pain. They are less expensive and have fewer side effects than NSAIDs.
The app is also simply designed. We were welcomed with a main screen. Swipe right to see the instructions menu. It has lot of theoretical topics covered. Topics covered here includes a brief intro, why the injections needed, the Art of injection, Joints vs Attachments, Material and Medication, Clinical Examination, The Injection, Tricks of the Trade, the Educational Film, About the Author, the App Team and References.
You can use this section to learn the theory about the techniques the app teaches. If you open the "Material and Medication" page, you could see the information about various syringe types (like 2, 5 and 10 ml (cc)), needle types like mosquito, subcutaneous, intramuscular, long (all differ in size and color coded for easy reference) and recipe for infusion. The doctor then explains the necessary techniques from his experience.
On the right side (swipe left) the injection techniques for various pains. All those techniques are grouped in 3 main categories. They are Joints, Attachments & Muscle Pains. These groups contains various techniques & dosage information along with a video of infusion.
[huge_it_slider id="28″]
To keep it simple, all the screens here are kept identical. Every sub-category contains 3 tabs. First tab, is an "INFO" tab, which contains the information like cause of pain, who suffer typically and available diagnosis. If we look at "Acromioclavicular" info tab, it says that the pain is caused by some kind of trauma in that area. Athletes, who play contact sports, orchestral conductors, accordionists and violinists are usually get this joint pain.
Next one is the "DOSAGE" tab which contains the recommended dosage like the syringe to be used, needle type to be used and a recommended mixture, if any. Last tab is "APPROACH", which explains the art of injection specific to the sub group.
The app contains a total of 18 amazing techniques each differ from other. It is completely presented through both video and some 3D pictures. Some of the pain types and injection techniques listed are Acromioclavicular Synovitis, Carpometacarpal Arthritis, Coccygodynia, Knee Synovitis, Frozen Shoulder etc.