Gone are the days when study only meant taking a look at pages of black and white without necessarily learning anything concrete. Nowadays, the world has turned to the screen, be it phone screen, tablet screen or television screen. Kids would play outside for hours on end and it is now hard to tear them away from their gaming consoles or smart gadgets. In fact, it is said that about 40% of children in America alone play video games daily. The downside to commonplace video games is the fact that they do not necessarily learn anything and the time would have been better spent expanding their minds though study.
Companies such as Kidaptive have seen the potential in combining study and play into an interactive learning game, Learner Mosaic.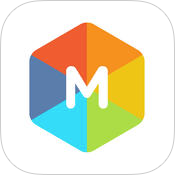 Learner Mosaic is one of the most entertaining yet educative learning games app in the market today. It is currently available on iPhone. Learner Mosaic has a host of games and challenges that target 6 skills and these are Knowledge, Creative Skills, Sociology-Emotional Skills, Physical Skills, Thinking Skills and Character Skills. The games in this app work best when paired with another Kidaptive iPad app known as Leo's Pad, a learning story with characters, storylines and challenges for players to work on as the story progresses.
What makes the game earn its name? When you check out the game's set up, it looks like a colorful mosaic, different colors for different skills. For each milestone that the child covers, the mosaic continues to grow. Merely taking a look at that graphic lets you know whether your child is benefiting from using the app or not.
What makes Learner's Mosaic one of the top go-to games when looking to use informal education to teach your children much more than what they get in the classroom? The finished product has over 75 challenges or learning dimensions that children can try out. They test everything from working memory, measurement, self-expression, problem solving, social cue reading, pronunciation, pencil grip, self-help skills, color recognition, shape identification and right up to numerical recognition. This is just scratching the surface of just how much fun your children can have while learning something new.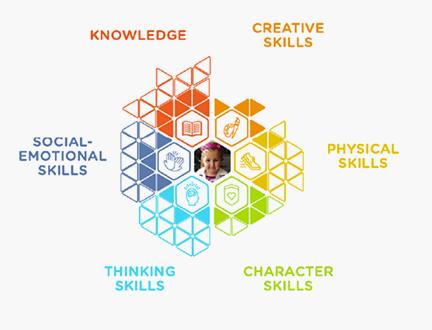 Learner Mosaic is not about leaving the child to play on the app while the parent handles other tasks. It actually encourages both child and parent to connect and learn from one another. There is an option for the parent to share with the app some of the habits or skills that the parent has noticed in their child. The app then has an idea of the child's skill levels on a number of challenges and thus helps to create a Learner Mosaic based on these facts.
In addition, there is the option to do some fun activities outside of the app that will help your child nurture various skills. There are suggestions and recommendations shared by the Kidaptive team while the parent can actually tailor their own. They can build on skills, help them grow, foster their interests and celebrate the milestones achieved in the process. It is time for parents to take center stage in their children's learning and growth and Learner Mosaic games are the best place to start.
Parents who trust their kids with their mobiles and other android devices don't need to struggle much in educating their kids . Rather, they can download a percentage of applications and games that will help their kids develop their brains ,some of these games are;
Fruits and Vegetables for Kids
This educational application contains full set of "Fruits" and "Vegetables" flashcards from the "Nature for Kids" application. In addition, it includes the clipped demo sets of the following groups of educational cards: "Berries", "Flowers", "Mushrooms", "Nature" (sea, island, forest, river, mountain, etc.), "Seasons", "Natural phenomena" (rain, rainbow, lightning, etc.).
Math Ninja: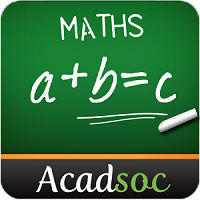 Kids love ninjas (or the popular society gleaming delineation of ninjas, anyways), and this amusement channels their persevering pattern into amazingly prominent expansion, subtraction, and increase recreations.
PBS Kids: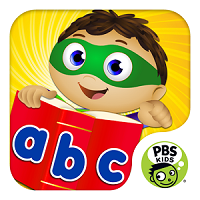 We're duping and including this suite of applications from PBS, in light of the fact that else they'd pretty much make up the whole rundown. From perusing to science to math, most loved characters new and old show preschool through primary school kids fun little lessons through gaming.
Stack the Countries:

Realize about the nations of the world and their significant urban communities through this unimaginably captivating test soliciting clients to make outlines out from their changing shapes.
Highlights Hidden Pictures:

Fantastic kids' magazine Highlights brings its generally darling concealed pictures diversions to the iPad/Android tab to pleasure another era of kiddos expecting to assemble cognitive aptitudes.
Another vital adolescence custom of instructive entry stages into the Magic Land of Mobile and instructs the youthful 'uns out there about a time of American history and how to not pass on of looseness of the bowels.
Math and Letters Air Control: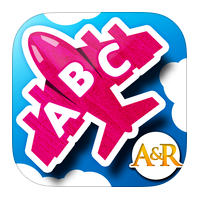 Like the title expresses, this awesome diversion instructs the essentials of numbering and essential math and the letters in order and fundamental parts of discourse by reveling the creative ability with considerations of flying planes and helicopters.