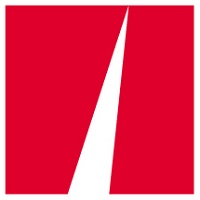 IT major Infosys announced Finacle SME enable built to provide financial solutions to the banks' SME customers. It enables the banks to support and serve customers from small and medium enterprises (SMEs). Moreover, it is designed in a manner that seeks to help SMEs to access the faster banking services and to efficiently manage their business operations.
Finacle SME Enable solution helps SMEs to get easy access of their present account information. It also provides them with tools that will enable them manage their daily operations of their business in a self-service mode. Furthermore, the software is considered to provide the SMEs with very convenient banking services and services that are very cost effective.
The software has features such as the enterprise setup, credit management, automated banking transactions in supply chain, social connect, analytical tools for financial management, integrated alerts and channels that enables one to seek expert advice. Thus it makes the work of the small and medium enterprises easier and sophisticated which will ensure their business registers a higher economic growth.
Infosys integrated their tradeEdge, which is a cloud-based retail trade platform with the Finacle SME. It enables in order to greatly help the SMEs clients to gain exposure on their inventories and the sales transactions. The banks will get the opportunity to win the loyalty of their clients thus will fulfill the business goals of both the banks and the SMEs.
Finally, it helps both the banks and the SMEs in such a manner that reduces the effort and time used to provide the needed service to their clients. The SMEs benefit because it enables them to save time.
Highlights (from press release):
SME Enable is a unified application for both banking and non-banking services aimed at helping SMEs run their businesses efficiently
SME Enable will provide a bank's SME customers real-time access to their account information and relevant financial management tools to manage their day-to-day business operations in a self-service mode
The solution will enable SMEs to grow their businesses through a host of features such as enterprise setup, automated banking transactions in supply chain, credit management, social connect, integrated alerts/analytical tools for financial management, and channels to seek expert advice
Integration of the Infosys TradeEdge, a cloud-based retail trade platform, with SME Enable will help SME clients obtain complete visibility into their inventories and sales transactions, along with seamless integration of banking services
For SME customers, this solution will enable a high degree of self-service and efficiency. For a bank, this will mean a significant reduction in time and effort required to serve their SME customers, while gaining an opportunity to build deeper relationships
Read full press release here.