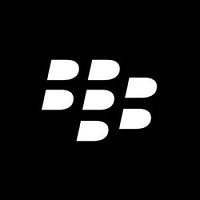 There has been many rumors on the much anticipated blackberry Venice. Blackberry seems to have finally, come up with a phone that is believed to bring a lot of competition in the android market. Venice is believed to run on android system. Blackberry is looking to make a comeback following a steady decline in the mobile market. A business Android for business users with apps will certainly a good option to try.
FEATURES
– Blackberry Venice in appearance is a bit larger in comparison to other blackberry mobile phones.
– Venice has 2560 × 1440 pixel, with a 5.4 inch curved AMOLED display.
– It also has QUERTY physical keyboard and the best part is you can keep it hidden.
– The high resolution display is quite amazing and ensures that you get the best from Blackberry Venice.
– It is believed that Blackberry Venice will have an 18MP rear snapper making it a very high- spec camera. Not forgetting that it offers optical image stabilization.
– Rumors suggest that this version of blackberry device , will have 1.8 GHZ hexa-core Snapdragon , 3GB RAM and 808 processor.
PRE-LOADED APPS SUPPORTED BY VENICE
– Communication suites available are BBM Meetings, BBM Worklife, BBM Protected, Global Support and Secusite.
– Productivity suites available range from Documents to go, Blackberry Contacts, Blackberry Hub, Blackberry Calendar, Universal Search and Input.
– Security suites available are Secure Work Spaces, VPN Authentication, Blackberry Enterprise Service 12, Password Keeper, Enterprise Identity and Blackberry Blend.
Venice ensures you get these pre-loaded apps at ease.
RELEASE DATE AND PRICE
– There is no clear information about the cost of Blackberry Venice, but since Blackberry Passport sold at around $599, Venice is believed to be somewhere in that region.
– It has been confirmed that Blackberry Venice is due to be released on November in four major United States carriers.
Blackberry Venice is one of the few slider smartphones on the market that keeps you very productive as the slogan says, "Nothing keeps you as productive as Blackberry".