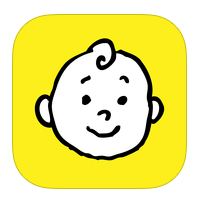 It's no denying that Music is the universal language that everybody can understand and speak, or more specifically, sing. Even a toddler would not shy from showing his dance moves when a groovy track is played. But if you ask yourself what's your favorite memory from the childhood, what's the first word that comes to your mind? Cartoons! So why do not we mix music and cartoons and use them to create a new learning classroom?
Baby's Brilliant by Benedict Coulter is one such innovative attempt at educating young children in a fun and playful way. This iOS app is compatible with iPhone, iPod touch and iPad and requires iOS 7.0 or any later version of the OS. This app has also been optimized for iPhone 5, iPhone 6 and iPhone 6 Plus.
Baby's Brilliant is a combination of many such fun activities that can keep your children engaged throughout the day. But they are not intended to be just amusement parks; they are amusement-cum-educational parks. Just like we have many different rides and swings in an amusement park, here we have a music library, animated songs, books, nightlights and much more. So let us explore them out one by one.
The music library features classics as well as religious songs. So your child is acquainted with your culture right from the beginning and you do not have to pave down any special efforts for him to follow your footsteps. And do I need to specially mention the lullaby section as well!
In the videos section, the bright animations are beautiful, flawless and perfect for your young soldier to sing along. There is plenty of reading material in the form of illustrated books that make sure children are able to understand even if they cannot read the text. But to make sure they soon do, there are other playful activities that help your children learn the names of animals and instruments along with the proper sounds.
[huge_it_slider id="37″]
How many would agree that the most difficult part of a children's routine is getting him to bed? I know he's always lying on the bed, but doesn't it take you some extra effort to let him fall asleep and start watching dreams? If yes, then turn on the "nightlights" and watch how your baby gets asleep within a matter of minutes. These nightlights are specially designed beautiful slideshows that create a calm and peaceful atmosphere with a tranquilizing effect.
So overall, Baby's Brilliant aims at complete development of your child while making sure they're always smiling! Though the app is available for free in the App Store, there are some in-app purchases as well. The free content is limited and therefore you'll finally have to turn your head towards unlocking new videos, songs and stories. The app is also available in multiple languages including English and Spanish.