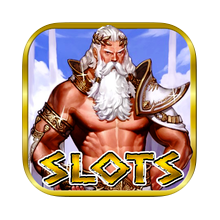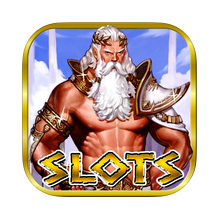 A game that brings excitement by exploring and applying mental skills is worth playing. Apparently, Zeus the Thunderer Greek God Casino is a great and incredible game that clearly engages an individual's mind into critical thinking. This game not only gives the player consistent fun moment of play but also brings out an adventurous, thought-provoking exposure in order to graduate different realms available. This version 1.0 app was officially unveiled this month on 4th February and it currently operates using the English language.
Compatibility
Besides, this great app from Apps Genie Limited is compatible on iPad, iPhone and iPod Touch. The player of this amazing game will be required to have installed iOS 7.1 or any latest version of operating system in order to boost its efficiency and performance.
Getting into the Game
Zeus the Thunderer Greek God Casino is a simple game to understand and play. It offers the player great variety of realms that are engaging. The themes are exciting and they actually induce a sense of great feeling as one plays the game. This game contains 5-reel slots with a great slot machine that facilitate up to 20 paylines. What about the Vegas slots? Apparently, during the game, the player can get a chance to acquire and experience these amazing slots and even extend to get a bonus free game. This is an incredible opportunity that one cannot miss in this game.
Distinctive features in Zeus the Thunderer Greek God Casino
Play the game anywhere at any time
Interestingly, this app game has been designed in a way that it is very convenient to the users. Actually, one can enjoy the great experience offered by the game without necessarily using the internet platform. This implies that players can access to this game regardless of their locations and get the best out of the game.
Free credit for starting the game
It is always a challenging situation for a novice player when fully exposed to an engaging game like Zeus the Thunderer Greek God Casino. To make this game easy and simple to play, at first the player is provided with free 1000 credit to apply on different slots. This makes this game worth playing and quick to understand.
Winning Big
The ultimate satisfying experience for any player of this Zeus the Thunderer Greek God Casino is getting crowned with the topmost achievement; this is winning the game with an outstanding score. What the player is required is to get his or her skills intact and exercise them with utmost discretion.
Getting a bonus game
What a great chance to land into a free bonus game! The Zeus the Thunderer Greek God Casino is offering its player a chance to get even a double bonus once one has completed a particular realm successfully. Besides, during the game, there are a number of free spins an individual is provided while trying to boost his winning chances.
Beating competitors on Leaderboard
This app game has a score sheet that records the performance of each player. This makes it easy to make comparison. A game player can gauge the general performance obtained with that of others.
When it comes to pros and cons, Zeus the Thunderer Greek God Casino has incorporated the following:
Pros
Great graphic effects and colorful display in relation to its theme
Simple and easy play
Great experience and amazing exposure
Absolutely convenient; no internet network needed
Available for free; no costs at all
Cons
Infrequent in performance for novice players
Limited time for free Zeus slots
Conclusion
Generally, Zeus the Thunderer Greek God Casino is a great app game to play for any passionate player. With a high rating of 12+, its performance, amazing graphics, great sound quality and efficiency has made it undoubtedly one of the best app games ever. It ready for download (its size is 43.2MB) at iTunes at absolutely free. It is an experience one can't miss!