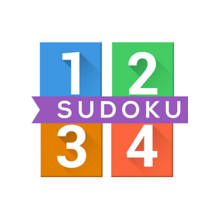 New apps are being developed by different app-developers every now and then. Out of all these apps, each has something new and amazing to command attention. Sudoku free android app from Astradia is complete for both fresh and experience puzzle players. As a big fun of puzzle games, I was agitated to try Sudoku free. Despite the fact that most Sudoku puzzles have the same basics, each and every product is designed with unique features to make it outstanding.
Sudoku free offers five different levels starting from easy levels to complicated levels. It is not a very heavy game with a size of 6.8Mb and it can be supported by android version 2.2 and above. If you love to challenge your brain and like solving puzzles, the new Sudoku free from Astardia is a must have.
The game presents litheness for players and it`s "how to play" text illustration help gives new players the whole idea on how to navigate and solve the puzzles properly. Some of the features that make this app unique are analyzed in this article.
Randomly created puzzles
Every time you play, Sudoku free will present a completely different puzzle. Solving puzzles might be very embarrassing mostly when it is a must to complete a certain type so as to proceed to the next stage. Sudoku free is different. If a certain puzzle seems complicated, you can always start a fresh new one at ease.
Difficult levels
Most puzzles have three difficult levels. However, Sudoku free has a whole lot of five difficult levels that range from very easy, easy, medium, hard and extreme. The levels are not connected and you can play any level anytime regardless of your progress.
[huge_it_slider id="83″]
Quick hint
This feature is one of a kind. The app has auto-emphasized numbers that gives one a clue on what to play. Fresh players can maximize the use of this feature to perfectly solve puzzles and master the game.
Auto-save feature
The new Sudoku free has an auto-save feature. You don't have to worry losing your game progress in case something happens. You can easily pause it at any moment and resume without interfering with the game progress.
User-friendly interface
Sudoku free has an eye appealing interface that is easy to navigate without any complications. Its menu is equipped with all you need in a puzzle game. The interface is very insightful with amazing graphics and great sound.
Game statistics
The game provides statistics for every difficult level and one can review them anytime using the game`s menu. These statistics include number of games played, average and best time used for solving puzzles.
Sudoku free is a great game worth trying. It is absolutely free with all levels unlocked and is available in Google play stores. I can't deny the great time I experienced as I interacted with the game during this review. I am confident that you will have whole lot of fun while playing Sudoku free to maximize on your puzzle solving techniques.