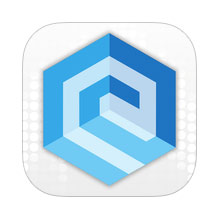 You cannot talk of music apps without mentioning the Edge Music app. The Edge Music app is a new device application that was developed by the Edge Music Network. It is an app that has been developed with a lot of dexterity making it stand tall in the store. Edge Music is a music app that is normally supported by devices that have an iOS operating system. Therefore, if you are tired of using low quality music apps, try Edge Music and your music experiences will be elevated to a new level. Try it today. Edge Music app entails many unique features that make it the best.
The Edge Music app features
1. Edge Music app is a cool music app that allows you to play all music videos from your favorite artistes. You will be able to listen to all music without any forms of restrictions. You play and listen to what you want. You will be able to watch all your favorite music videos from the best music labels in the world. Download it today.
2. Edge Music is the only music app that gives you the unique chance of received rewards. You will always earn points after watching videos in this music app. Isn't this just cool?
3. Edge Music also entails excellent tools that allow you to find your favorite videos, old music videos and new music videos. This is the best music app, try it today.
4. Edge Music is also a unique app that allows you to access all the latest videos from your favorite superstars. Incase of any new video releases,you will get instant access to them. The app will also give you access to exclusive and special video content. Download it today!
5. This music app also gives you the chance of creating customized playlists. You cab then share your playlists with your friends via a social media plug-in.
6. There is no restrictions when using the Edge Music. Its just a cool music app.
7. There is a new version of this app that has improved the overall performances of the app by removing all the bugs that were slowing it down. It has also improved the aesthetic appearances of the icons.
Edge Music in-app purchases
Edge Music app offers a free trial period of 14 days. From there you will be required to upgrade your app to the Edge Music Go premium. This requires you to pay a monthly subscription of $0.99. You can decide to have a monthly automatic renewal or a manual one. Its highly recommended that you set to auto renewal mode because you will be able to listen to your favorite music month after month without any hassle. You can always check the terms and conditions of using Edge Music app and the privacy terms from the developers website.
Pros
1. Edge Music allows you to select your favourite music videos more conveniently
2. This music app does not slow down the operations of your iOS device
3. Edge Music app is an app that is easy to download and easy to use 4. This is an app that will keep you updated. You will never be left behind.
Cons
1. This thing of in-app purchases is not cool at all. Not everyone is able to make monthly subscriptions.
2. This music app also supports the English language making it a little difficult for the non-English Speakers.
However, we can give the Edge Music app a rating of 4/5. It is a cool app and the developer should try and get rid of these in app purchases. You can download Edge Music from iTunes for free. You will only be required to have a free memory of 18.7 MB in your iPad or iPhone. Download it today and all your music experiences will be elevated to another level.