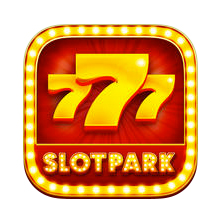 Slotpark is a casino simulation that gives you the casino experience right on your iPhone. The amusement park themed online slots game gives players a wide variety of slots to choose from. While there is a good number of free-to-play slots, players must part with some cash to unlock premium slots. Your credit balance and levels are displayed at the corners of your screen as you play, and you get extra credit bonus as you level up or share on Facebook. The app avails all of the standard features available in other slot games to the astute casino enthusiast but wraps them differently, offering extra features such as social media bonuses and multi-line betting. Let's see what Slotpark is all about.
Slotpark is freely available for download in the App Store. Once the game is downloaded, the player will be provided with guidance on how to play. After which the player has the option to open the game and access a park that provides a wide variety of slots to choose from – Sizzling Hot, Lady's Charm, Power Stars, Queen of Hearts, Pharaoh's Tomb, Book of Ra deluxe , Faust and write Lucky Lady's Charm just to mention a few. Players can easily switch between slots by downloading a new one, and there is welcome dollar package provides enough credit for you to get started with the game. But before the game gets underway, you will have a variety of choices to make. First, you will choose how much you want to bet and the number of rows you are willing to bet on. Playing is simply done by spinning, which comes complete with an option that allows the game to automatically run turn after turn. After a win, you will have to decide whether to collect or gamble the winnings for a bigger price. You have to understand that gambling your winnings comes with an equal risk of losing them. That's not all, a much more interesting part of the game is the ability to gain levels and get rewarded with bonuses as you rise.
[huge_it_slider id="95″]
Slotpark also provides a setting's window that allows players to tune the game to their preferences. You can alter sound effects, determine when and the type of notifications you want, and connect to Facebook, among others.
While Slotpark can be said to be a fantastic game for the average casino simulation lover, its specific pros and a few downsides are listed below.
Pros
The game comes in a variety of slots and themes, giving users a wide variety of choices.
A player freely chooses the game they want to play at every gaming instance.
There are bonuses at every turn and this keeps the player wanting more of the game.
The player gets rewarded with free dollars to put to use as they level up.
Cons
The weakest point for Slotpark is the requirement for an internet connection before you can play.
The rate at which new slots are added – once or twice a month – is rather slow
Some of the premium slots are a bit too pricey.
All in all, Slotpark is free gambling app that is easy to use and very entertaining, and is sure to thrill both casual gamers and hard core slot players.