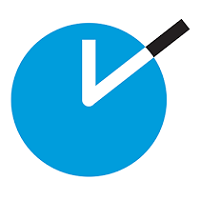 Remembering to take medication in a timely manner can sometimes be challenging, especially for people with busy lifestyles. Following a strict medication schedule has never been easier than with the Med OClock pill reminder app offered by M2C2 Communications. The Med OClock pill reminder app enables you to manage your medications and that of others from your smartphone easily through alarm reminders, and via SMS and email.
The Med OClock pill reminder app is essential for individual on medication and for caregivers managing medication for a number of patients. The free version of the Med OClock pill reminder allows you to manage the medication profile for one patient as well as share that information with other devices. The proprietary version of the Med OClock pill reminder app is appropriate for health care providers and has additional functionality for creating multiple reminders and managing medication information for up to ten patients.
The Med OClock app is easy to set up on your smartphone and provides a simple user interface for creating multiple reminders and viewing them at a glance. You can set up each reminder from the list of templates provided with the app or create your own schedule following a custom format. The Med OClock app allows you to add specific information relating to each medication like details of the dosage and any special instructions for administering each medication.
You can also manage lists of healthcare providers as well as a list of emergency contacts designating each medical emergency to a particular health care provider. The Med OClock app enables you to group and share medication information or entire patient medication profiles with caregivers and other persons. The Med List and Med Notes features on the Med OClock app are useful for maintaining updated lists of your medications and specific health notes you may want to remember frequently.
[huge_it_slider id="35″]
Med OClock is compatible with both Android as well as iPhone. And it is available from the Google app store and from Apple's iTunes app store. With this app on your phone, you can rest assured you will never forget to take important medication or miss an appointment with your health care provider again. Download and install Med OClock pill reminder app for android today and enjoy error-free management of your medication schedules.
Download from Google Play
Download from App Store