If you have interest in design and you're searching to get your foot in the technology industry then mobile application design is a solid place to start your new career. Mobile applications are the software programs you download for your phone from sources like Apple's App Store or Google Play for Android devices.
While these programs need developers to write the code that makes them functional. Moreover the developers also require a design to use guide. App designers are the people who develop those designs and determine the appearance, interface style, and layout of mobile applications. An app designer develops games, weather apps, social networking tools, maps and navigation programs, and much more.
Things you should keep in mind when putting you in the fast lane to app design employment are namely as follows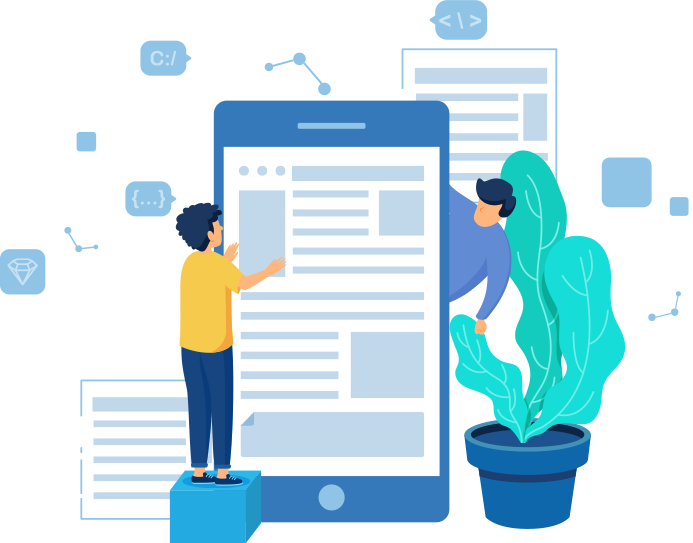 Learn These Digital Design Tools
InVision – a program for creating design prototypes, presentations, and workflows
Sketch – design software used for drafting projects and editing images
You'll need to know how programs used for creating wireframes—skeletal frameworks that wholly serve as blueprints for an app's layout and appearance which are actually core part of the app design process.
Brush up on:
Getting started
Set the goal of your app
Make a plan
Research your niche and competitors
Create a wireframe for your app
Use Wireframing tools like Axure, Pidoco and iPlotz
App design tips
Make it simple to navigate
A good app is nothing without simple navigation, so design with this in mind to ensure a seamless and enjoyable experience for your users.
Perfectly design for simplicity
Go for a modern look and make generous use of whitespace. That allows your users to focus on what matters most. Use popular symbols and phrases which can assist to keep it simple to use.
Select colors and fonts mindfully
Since color psychology has a huge impact, so don't underestimate their effect. In addition your choice of fonts is going to influence the look and feel of your app.