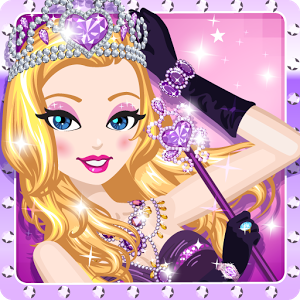 The game, Star girl: Beauty Queen is very interesting as it takes us into a virtual fashion world filled with glamor and beauty. The game introduces us to the star girl choices which has beautiful girls. The player has to choose one girl for the lead character in the game. Its simple setup makes it an interesting and straight forward game.
You are to choose a girl, get into the competitions and ensure you will win all the competitions and emerge the winner. The plot of the game is simple and easy to follow. The few detours available that enable you earn more coins and diamonds can be tricky but they spice up the game.
Its graphics are simple and appealing and easy to follow through when playing. Its colorful nature brings out the beauty of the game. The various designs of clothes available are nice and trendy. The incorporation of some of the major fashion houses in the game is awesome as we get to know what type of design are trending in the market today. In the game, you can set the trends of fashion according to the fashion houses available.
The option of creating an account makes the data while playing be easily transferred to other platform. For example you can be playing it on Facebook and want to change to android. It can be really effective. The game's setting is also like a social media platform whereby you get to interact with other people, share ideas and get to learn new things in the world of fashion.
[huge_it_slider id="10″]
At some point in the game you get to flirt with celebrities and go on dates. This interaction helps one gain points in the game. It is a really interesting game and everyone should give it a try.