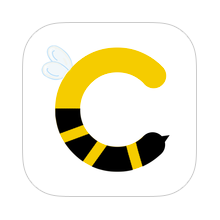 Colony FM is a newly developed app, available in the iTunes store for iPhones as well as iPads. Colony FM is a one of a kind app that allows blogs, articles, and web posts to be read allowed using real narrators. Colony FM offers a wide selection of interesting article reads as well as current and trending news that you can choose to have real aloud to you. This app is convent for those who are busy and on-the-go but would like to enhance their knowledge or simply need some words of inspiration to get them through the day. All articles are organized under one of the following categories: entrepreneurship, marketing, productivity, tech, interesting, management, science, Reddit, design, politics, or poetry. Articles focusing on inspiration, self-help, news, new activities and much more are all available to listen to; for example, some of the articles categorized in the Interesting heading of the app today include such topics as "7 Reasons to Stay Strong Through Your Failures," "Pando: Sequoia Capital's Gender Problem," and "The Mystery of Why People Go Missing in Alaska—The Atlantic." These are just some of the several hundreds of articles available to users on the app. 
Although there are many options already available for users to listen to, users are not limited to listen to the articles posted on the app. Users have the ability to submit whatever form of written work they would like to have narrated and the app sends it directly back to the user when it is completed. This feature allows users to not only have the opportunity to browse already narrated works, but also have the option to consistently request new and relevant articles and posts that not only they find interesting but perhaps would be considered interesting to other users by simply tweeting @colonyfm. This gives users more control over what information they get to choose from and allows the app to grow to be more diverse and popular. 
[huge_it_slider id="108″]
In addition to these features, users also have the option to favourite articles on the app. This allows users to save articles and news that they have found relevant or enjoyable or perhaps users may save articles that look interesting but that they want to listen to later. Also, on the Home page, there is included recently added articles. This allows readers see what is both new and trending on the application and what may spark their interest as a good read— or in this case listen. Although Colony FM is a original and fascinating app, there is one convenient feature that is not available on the app— a search option. A search option would prove to be more then beneficial on an app such as Colony FM as it would allow users to efficiently search for titles or keywords and have options suggested accordingly. 
Overall, Colony FM is a unique app that is seemingly flawless. With its multiple features, such as categorized articles and news, favouriting options, and a trending home page, Colony FM offers an easy to use application that highlights articles to its listeners. Along with this, Colony FM offers its users the ability to request their own articles to be read by simple tweeting @colonyfm; a quick and efficient way to encourage users to request. Although Colony FM does not include a search option, it is still a useful app that offers a good alternative to listening to music or the radio.