It's been a long time since I've reviewed such an app that truly makes a difference among the other ones. Seriously, it seems like good apps are not coming out anymore. But, yesterday when I searched on the Internet, I found a brilliant app on the Google Play Store for all the casino lovers which proved me wrong. Yes, a new and interesting app with lots of offers and cash prizes has finally been launched. Maybe you were also waiting for such an app! Are you excited? Of course, you must be! This new sensational app is none other than "Betfair Casino& Roulette". Developed by Betfair Casino Limited, the app is licensed and regulated by the Malta Gaming Authority.
Now, what is this app all about? Well, if you're reading this review then you must be interested in gambling or you already are a true gambler. So, let's get started! Betfair Casino is an app where you'll be offered fantastic promotions and bonuses and a wide array of casino and card games. The list includes classics like Roulette, Blackjack, 3 Card Brag, but also Sic-Bo, Baccarat, Casino Hold'em, Hi-Lo, French Roulette, and many others. You can place your bets on all of these games for free or for real money and win big cash! To start with Betfair Casino, you must Login or Join if you're a new customer. Then find the interesting offers and start placing bets!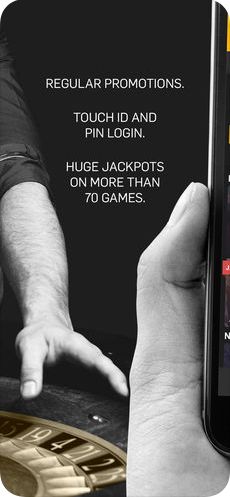 If you're a new member, you'll always be rewarded with an attractive welcome bonus or other casino offers and prizes, such as 30 free chips on Roulette. Returning players are also rewarded. As there are regular promotions and rewards, there is not a chance to go back! You can enjoy this true Vegas style experience right from your own palms with the touch of your phone's screen and from the comfort of your home, club or any of your favorite places. The app offers you the best online gaming experience in HD. The sound effects and the graphics will definitely blow your mind. This app features casino games designed especially for mobile devices, and registration and deposit are so easy, they can be done in less than 5 minutes.
Overall, I would like to say that Gambling can be very addictive, so you should play it responsibly and never bet more than you can afford. If you want to learn more about the app and find useful information, then go to the official Betfair website. It doesn't matter if you are a true and tried veteran of the casino or if you are a beginner, the expert live dealers in the Live Casino lobby are there to guide you through the tables 24/7. You can also rediscover the thrill of a real casino along your favorite live dealer with the Betfair Live Casino. This app is meant for customers in the UK & Ireland only and is regulated by the Gambling Commission. Betfair Casino is compatible with all the latest versions of the OS running on Android devices (phone or tablet), but there is also a version dedicated to iOS devices (be it iPhone or iPad).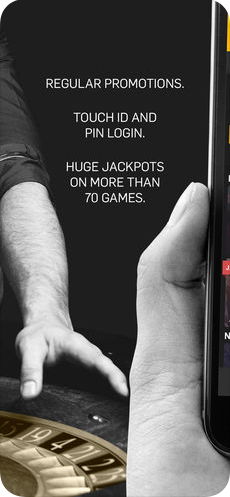 So, don't forget to check the offers regularly and take advantage of the latest casino offers! Hurry up and join now!
Pros: live casino and card games; a variety of tables; real money gambling app; welcome bonuses and rewards; 24 hours support; HD graphics; super-addictive; quick to load; works just as well on 3G/4G as it does on WiFi; can be played for free or for cash; secure account verification via SMS.
 Cons: available only for UK & Ireland players.