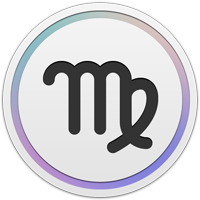 Horoscope, more a belief than science as many claim to-be, brings positive energy to us. Zodiac Horoscope is one such Android app that provides users with an option to check their daily Horoscope. It also provides other interesting options such as health, love and carrier success percentage for each zodiac.
Its a unique app of its kind and it comes in multiple languages, as for users to be able to benefit from fresh quality content even when native language is different from English. The app features compatibility for each zodiac sign along with lucky numbers and even weekly/monthly zodiac forecast, all for a unique and accurate representation of each individual.
Health, Love and Carrier Indicators:
The app features an indicator for Health, Love and Carrier. This enables people to see an estimation of the success percentage of each category for the day. These sectors are influenced by various areas in the stars, and only experienced astrologists are able to foresee them correctly. The app uses only trusted sources of highest quality, in order to provide visitors with an daily forecast.
Compatibility with other signs:
Your zodiac compatibility with other zodiac signs for the day is very important. It can influence work relationships, business meetings and love. The app tells individuals, the other signs which they are compatible with for the given day, as for them to know and align themselves toward those people with specific signs, if they wish.
[huge_it_slider id="23″]
Lucky numbers:
Zodiac Horoscope app is capable of providing a daily selection of lucky numbers for each sign. It may be referring a taxi number or street number or your client's office door number. The interpretation is up-to you. These are the numbers which positively influence the day of each person, and they should be sought by all means possible.
Horoscope with daily/weekly/monthly view:
People using the Zodiac Horoscope app can see an description of each zodiac sign for the current day and upcoming day. Furthermore, it is possible to set this app for weekly/monthly view, in order to benefit from a good representation of the future. What matters in this aspect is related to the zodiac of each person.
Daily notifications & sharing options:
The app comes with daily notifications feature as for individuals to not to miss a forecast. Furthermore, it is possible to share a certain representation with friends by social network means.
Conclusion
Zodiac Horoscope is a quality app that can be downloaded for free from Play Store and which provides realistic interpretations of each sign. The app can be configured for future forecasts and comes with plenty of innovative options.