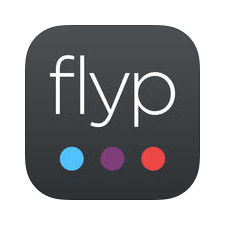 Flyp refers to an application that gives you multiple phone numbers just on your phone. It is mainly designed for iOS users as well as Android. It is a free to install app, and just requires a mobile network so that it can run. This app is basically a very good or ideal solution, especially if you are in a budget, and do not want to use your personal numbers for various uses. You can also send text messages using this app to other mobile users who also have the software installed in their phone. Other than the assigned numbers, you can also be able to make calls in the app.
Flyp as a business app, is an app that can enable you to have various numbers in your phone other than your local number. For this to work, you need to install the app and choose the area code that you use, so that it can automatically assign you the numbers. You will be able to see whether your area code is available through the online listing. You can also be able to import contacts through the app, so that you can easily make calls within the app.
Other interesting features that make it a great application are such as; ability to send a call to voice mail: This is where you can be able to direct a number calling to voice mail, in case you are not available, or even deferring the number with a voice message that is played to the caller.
[huge_it_slider id="101″]
Quick reply: This is a function that enables you to categorize the calls or texts that are on higher priority than others. Through this feature, you can also be able to send an automated reply to a call when answering another incoming call. You can also be able to put your number to 'do not disturb' state, where no one will be allowed to call you apart from family members.
Pros
It comes with the ability to manage various calls, especially if you receive a lot of calls, such as business people or company executives.
Separate phone numbers feature that helps you to determine who to call you where and when.
Free calling and texting feature to other mobile users who have the app installed on their phone.
It automatically assigns a number, meaning that you do not necessarily have to choose a number to use.
Cons
your first number is free, and each additional number has a cost ($2.99/month)

It does not support all country area codes, and therefore some are locked out.
The phone may become slower, especially when trying to import a large batch of contacts.
Verdict
This app is quite a good deal, especially if you deal with a large number of calls and conversations that you need to handle in a day. This is because you can be able to easily prioritize the calls that matter and at the same time take care of the rest. Being a free app gives many a kick start to greatness, you should try it soon!