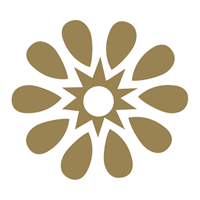 Going through hectic work and need a break? Or getting married and want to honeymoon at a destination far from disturbance of work? Going to tour with family? Nothing beats a vacation on beaches of an island. And that too located at Indian ocean. Decided to go? Best travel agent Google comes up is Concierge Hotels. Founded in 2010, Concierge Hotels is no more an online travel agent. It is built on top of exclusive portfolio of over 100 hotels located in wonderful island nations than includes Mauritius, Rodrigues, Seychelles, Reunion Island, Maldives, Madagascar, and Sri Lanka. To make their affordable luxury services reach your hands, came up with an easy to use Android app. The Concierge Hotels app brings all the features of its website to your fingertips. Just install the Concierge Hotels app from Google Play store and plan as per your requirements.
Once you open the app, you need select a language to continue. Currently available options are English, Deutsch and François. Then you will get 19 items to explore. "Le Conciergerie" is a private concierge service comes as the first item. Selecting this item will list a large list of services that also grouped for easier access. The available groups are Personal Services, Event & Party, Excursion & Activity, Fashion & Design, Society & Culture etc. Selecting a item in these group gives list of services available under it. If we look at Personal Services group, some of the services available under it are Hotel Booking, Nanny services, Flower delivery, Grocery delivery, Housekeeping services etc. If you need a photographer or bring a chef at your room, just select the service and Book the service. This s the most important menu, as you can pre-plan everything you required on your stay. So give most importance to this section.
[huge_it_slider id="46″]
Next one in Concierge Hotels app is the Holidays section. This section offers no. of packages at various hotels in their chain. What impressive here is every hotel is listed with an image that gives an idea of what you are going to get. Seeing those locations will make await for the holidays come sooner. You can select Enquire to your queries or select more to see the amazing facilities and services the hotel provide. This section grouped into various package types. If you are planning a honeymoon, simply select Holidays Honeymoon section. If you are looking for adventure, select Diving section. Check out the large list, Concierge Hotels app offers its guests.
Do check out Lifestyle and Promotion sections for various services the Concierge Hotels app offers. If you select Indian Ocean Map, it will come up with a map and list of hotels. You can scroll or zoom plus/minus to see the hotels. You can select a hotel from the list to see the hotel's location.
If you have already fixed an island nation to tour in your mind and just want to explore the hotels and services available in that island, the next sections are designed for you. Choose your island section and see the hotels. Finally the usual Contact us, About us, Indian ocean guide etc. are available.