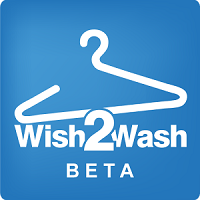 Using laundry services has becomes inevitable part of our lives. Society treats you the way you have dressed. Earlier we had time to wash our clothes and then iron it. Then to save time, we have started hiring ironing services. Then the world got tough, both husband and wife has to earn for the family, thus we started using laundry services. Especially people living in metro see it as a great time saver as most of them usually spend long time to travel to work. Moving to a metro like Chennai from my hometown, first I had to find is good laundry service. And I found one and became regular customer. I was loyal and refused to look other options until this Wish2wash app came.
My colleague introduced me this Wish2wash app which is developed by
2 to 3 Clicks Pvt. Ltd.
, and without interest, I looked at app. And what? Surprised! Surprised to see how many laundry services are available around my office and how the world made these businesses competitive. Everyone is giving lot of offers and I am spending more at my current service provider. I got the app immediately, registered myself and started using. Now I look for best offers every time my to-be washed clothes pile-up.
After one-time registration, the Wish2wash app usually opens at main screen which has quick options and a menu. "Find Laundries Near Me", "Choose City", "Last Used Location" are the options. The second one is used to preplan for a city we are going to visit. We mostly select the first or last. Once we select the first option, the Wish2wash app uses our device location (ask you to enable the device's location, if it is turned off) and shows our identified location in a map. Even though,  it gets correct location most of time, because of the various locating technologies and its accuracies, we may require to move the position. Once you are good to go, touch OK to search laundry service providers. Now you will get a list of providers ordered by the distance from your location. You will be surprised to see how many are available within walkable distance, yet we have not seen earlier. You can filter the list with quick options given at the bottom of the screen like "All", "Home Delivery", "Self Drop Discount" and "Hot offers".
[huge_it_slider id="69″]
Now it is time to see offers. Select one provider with offers (otherwise disabled) and see number of & kind of offers they are giving. You can find discounts, offer for a particular day (like
Friday
) etc. You can select "Info" tab of the service provider to see their business hours and various types of services they provide. You can select the "Rate Card" to see their rates for each items and touch "Book a Wash" to go ahead. You can even leave a review on your experience with that service provider, so that other users also get to know about the quality of the service.
The main menu of Wish2wash app contains various options and the three important are Orders, Coupons and Happy Clothes. As this Wish2wash app brings you various offers, you will start using multiple providers, so keeping track of all our orders are done here in Orders screen. As the offers require you buy it and arrive via coupons, so they are listed in Coupons screen. Happy Clothes screen will give you instructions/tips like tips on giving clothes to laundry service, first aid for your garments (great tips), things to do before a wash, washing tips etc. Download the app and we are sure that, Wish2wash is going to stay in your mobile for long.
P.S. If you city does not listed or does not have any service providers around y